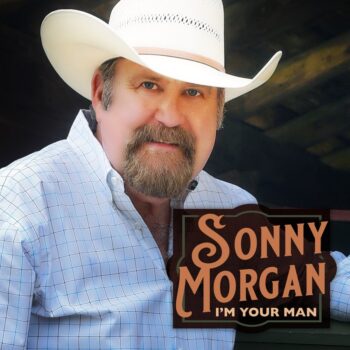 Sonny Morgan was born and raised in Dallas Texas. From the early days of Sonny's childhood, he was a Music lover. From the time he was able, he sang in his Church's choir and played the Trumpet all the way through High School. His other passion was the Automobile business.
Throughout the years he became extremely successful in the auto business. Some of his Clients were Willie Nelson, Charlie Pride, Tom Landry and many others. Just a few years ago, one of Sonny's Celebrity Clients, George Strait challenged him to pursue his passion of singing. After meeting Ray Benson, Ray had Sonny on stage with Asleep at the Wheel at one of his performances doing a duet. That's all it took for performing on stage to get in Sonny's blood.
Since that day with Asleep at the Wheel, Sonny has performed at numerous venues as well as his passion, to go sing to Seniors who don't have the opportunity to come to his shows.
Sonny, his wife Karin and their rescued Greyhounds live in Granbury, Texas
An extremely talented Country Singer and Entertainer. Really has fun with his audience as well having an unbelievable voice. The many shows that he's performed, Sonny's audiences have always asked for encores because of his fun and entertaining performance. Can sing many songs of current or past Country singers! Has been on CBS Austin KEYE 42 TV, sang with Ray Benson and Asleep at The Wheel, sang at Ray Stevens "Cabaray" in Nashville and is endorsed by the Texas Country Music Association as a member in good standing. Has recorded at Nashville's famed Ocean Way Studios on Music Row as well as the famous Hilltop Studios in Nashville! His first Album is titled "It's a Beautiful World" and is available on CD or any of the Electronic Medias! His second Album is titled "I'm your Man" and available on electronic media. He's been on the Texas Regional Chart with seven of his singles and on the World Country Chart with two songs at number 1 and 2 respectively!
John Deere Steering Wheel Lyric Video
Check out Sonny's new lyric video for John Deere Steering Wheel!
[/vc_column_text][/vc_column]
Check out Sonny's new music video for Desperately!
[/vc_column_text][/vc_column]
Check out our behind the scenes video at Studio A in Ocean Way Studios on Nashville's Music Row!
Get a little history on how Sonny started his music career.
Party with us!
UPCOMING EVENTS
Press
What People are Saying
"Sonny Morgan has such a passion and a heart for music.
His dedication to his music and his fans is definitely played out when he is on the stage!"
The New Granbury Live | Kishla Mitchell
"Sonny Morgan has amazing vocal range!"
"Looking forward to your next show!"
"Ordered two T-Shirts! Love your music!"
Booking | Contact
How to get a hold of us.